Learn from the best. Become the best.
Our hair colouring courses have only one objective: to make you an expert. Whether you take a classroom course or an e-learning course, become a virtuoso in 100% vegetable-based hair colouring.
Objectives of the Biocoiff' training
To know the differences between vegetable and chemical dyes
To master the protocols of vegetable colouring
Know how to make a technical diagnosis in vegetable dyes
Apply a vegetable colouring
Review the rules of colorimetry
Our next face-to-face training courses
Click on the date you are interested in, and fill in the pre-registration form. We will get back to you within 48 hours.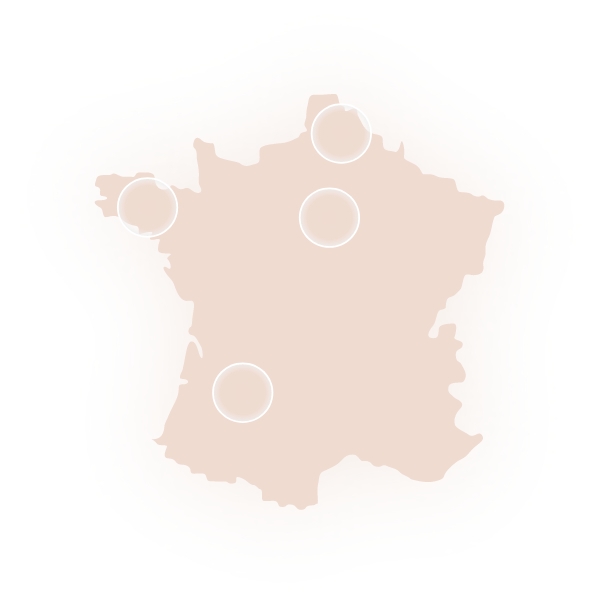 Our different training centres in France
We can also provide training directly in your salon (minimum 2 trainees)
I start
Welcome to the world of plants!
Once the training is completed, you will benefit from unlimited technical support from our expert trainers. So you can get started with peace of mind.
Our philosophy is to accompany you towards the plant world without imposing a minimum order. After the training, you can buy our pigments individually or opt for one of our packs.
All our training courses are covered by training organisations: FAFCEA/OPCOEP etc. We manage the preparation of the reimbursement file for you so that you can concentrate on the essentials.
I start